1.29.2010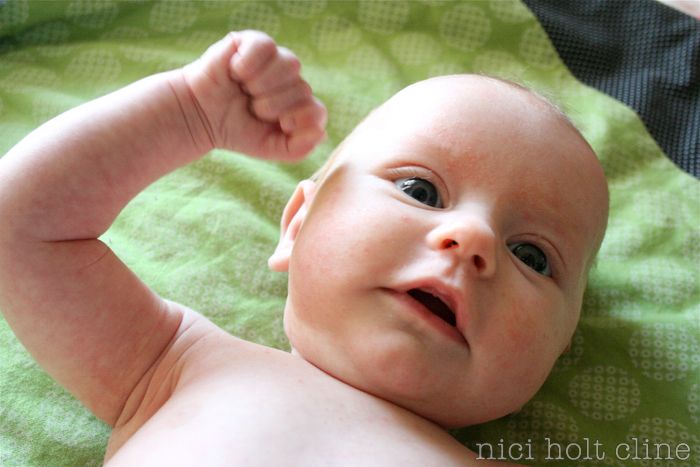 wishing you all a great weekend out there
sing it ... 16 comments so far
photos and words by Nici Holt Cline, posted on Friday, January 29, 2010

1.27.2010
hump day nuggets: little bits of the season in photos and words about the last week


A lot happened this week. Good stuff. I feel like my pace, as a mama of two, has
settled
. I won't be getting a PR or running any mentionable distance, but the pace is there. Ruby and I peeled out, our first night away from the family, for a serene, snowy, conversation-rich getaway with girlfriends. I burned cookies, went for my first run with both girls, finally learned I have to put the toilet paper roll out of Margot's reach (good golly I have been barking up a tree when all I had to do was remove the cat) and lost myself in Ruby's smiles. Most importantly,
my dear friend
, whom I have actually never met, but grown to love over the last few years of blogs that led to emails that led to birthday cards to packages sent to texts to phone calls, had a little girl who happens to have down's syndrome. And through that surprising news, I am amazed, but really not surprised, at
how much beauty there is in the unexpected
, in the details.
When I pay attention, beauty that makes my heart ache at how thankful I am to be Alive, is abundant.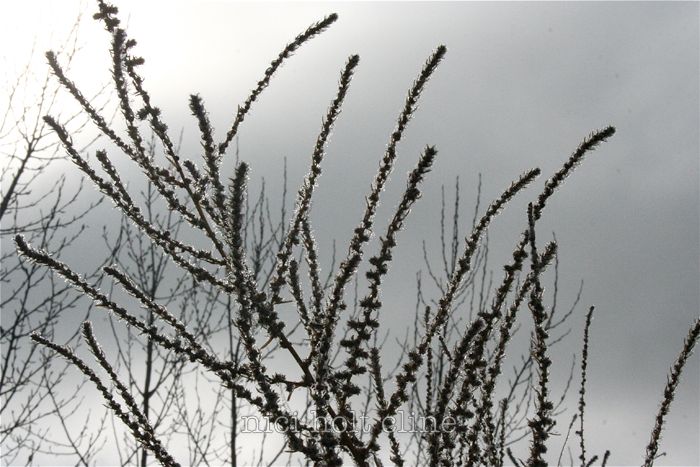 I think I will be posting with more frequency this year. I just have so much to document and reflect on.
nuggets
:: I made a skirt for my niece. Margot drew with fabric markers on plain ole muslin and I cut it up, pieced it with some scraps from my stash, lined it with cozy fleece and I am quite happy with the result. The great thing about toddler skirts is they can be worn for several years...the kid grows a few inches so if I start out at the knee for a one year-old, it still works at age three and four.
Margot wasn't very thrilled to model and I told her to act happy for the blog but she didn't want to.
:: A little jaunt with some friends to a hot spring up north was just what I needed. I didn't get to soak much because I was bouncing Ruby Jane poolside but I caught a contact high from those healing waters.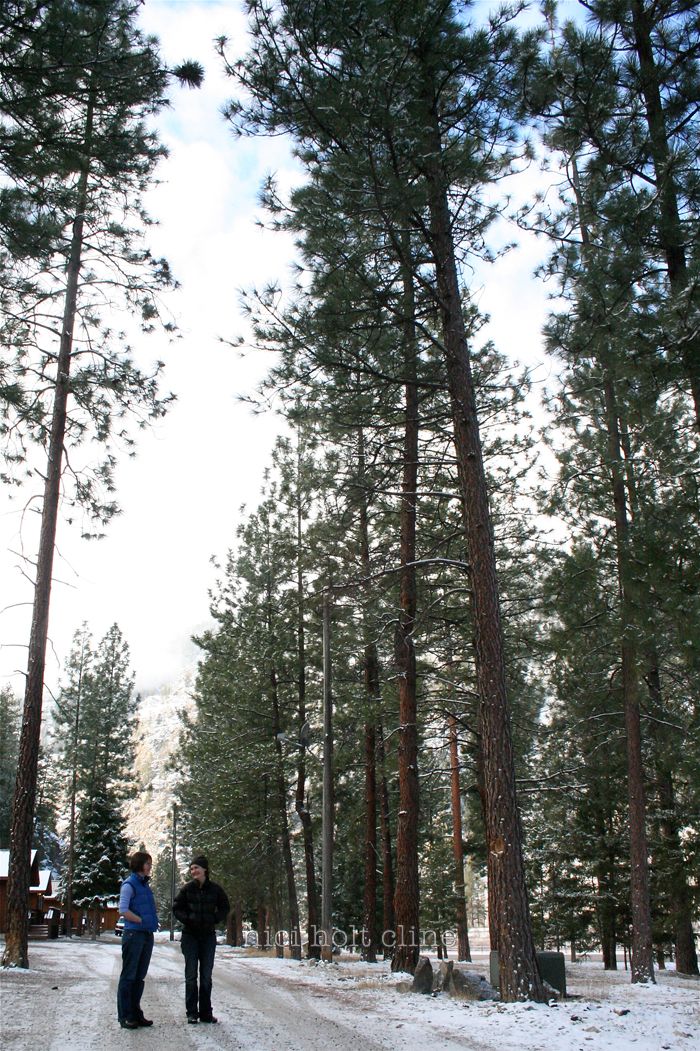 And, really, I will never tire of this place. My home.
:: The previously mentioned cookies that burned to shit. Margot and I don't mind crispy, brown cookies but Andy turns his nose right up. I need to remember this as a future tactic for ensuring fair cookie consumption. You see, my man has a history of hiding sweet treats from his loved ones. Or, panicking and eating more than his share in one evening to guarantee his high score in overall dessert noshing.
:: Can't get enough of looking at this.
:: An artist named
Lisa Leonard
emailed a while back offering to send me a piece of her handmade jewelry.
Yes, please
, I said and I picked a sweet, contemporary, hand-stamped charm bracelet. It arrived last week and hasn't left my wrist since. It is exquisite and Margot has the most fun finding her 'm' and Ruby's 'r'.
Mama, I find my special m
, she says. Thanks Lisa. I LOVE it.
:: Our first baby. Sam just turned nine.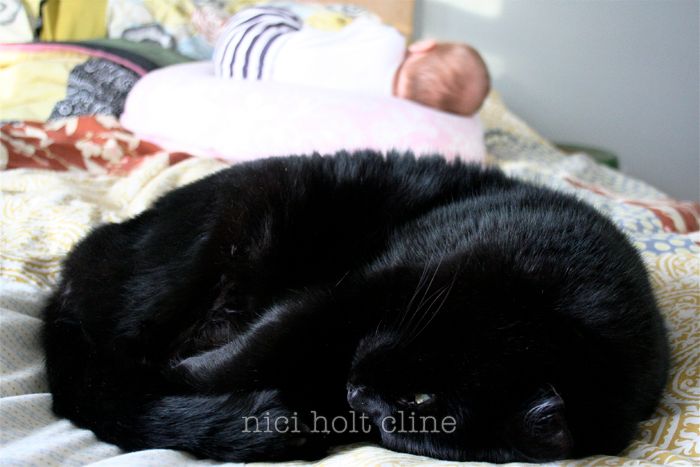 :: Ruby rarely gets to rest below three feet because of a certain three foot tall creature who loves to tickle and kiss her
sister born
more than anything.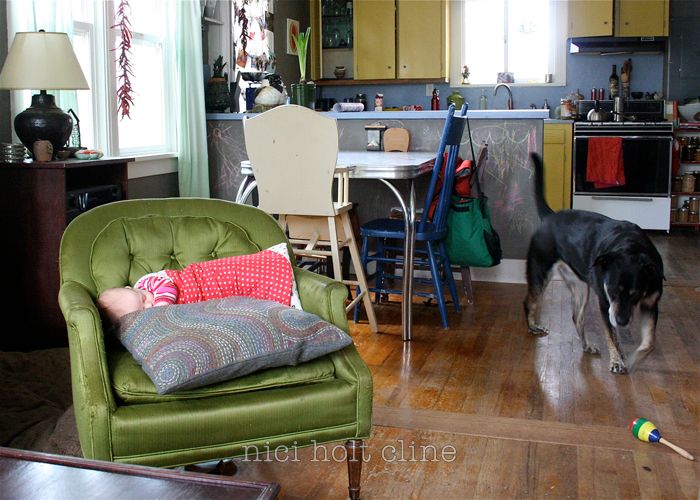 :: Building with blocks is fun but tossing them all over the house and then reading a dog book in the block box is way better.
:: Oh be still my organizational dork heart. We've had a dilemma in our house with the objects that catch the constant stream of snot and spit up of our two girls. As a general rule we rarely use tissue because it is just so unnecessarily wasteful. We use small cloth diapers and they work great BUT, since Ruby entered the scene, we could never keep track of what was for Ruby's spit up and what was used for Margot's snot. And, obviously we don't want to wipe a potentially virusey green booger on a two month-old's mouth. Plus, I am forever infinitely more fearful of germs
since Ruby had RSV
. So this led to a lot of unnecessary tossing of rags in the wash thus negating any positive environmental impact we were hoping for. UNTIL (promise I am getting there) I had a stroke of genius during a 3:45am nursing session. Here it is: polka dots=puke and stripes=snot.
:: Every morning bug leaps and skips like a giddy elf in her undies.
:: One year ago, my Margot:
:: Margot and Ruby at nine weeks old:
sing it ... 24 comments so far
photos and words by Nici Holt Cline, posted on Wednesday, January 27, 2010

1.25.2010
Lately I am tempted to title every piece ebb and flow. It just always seems appropriate.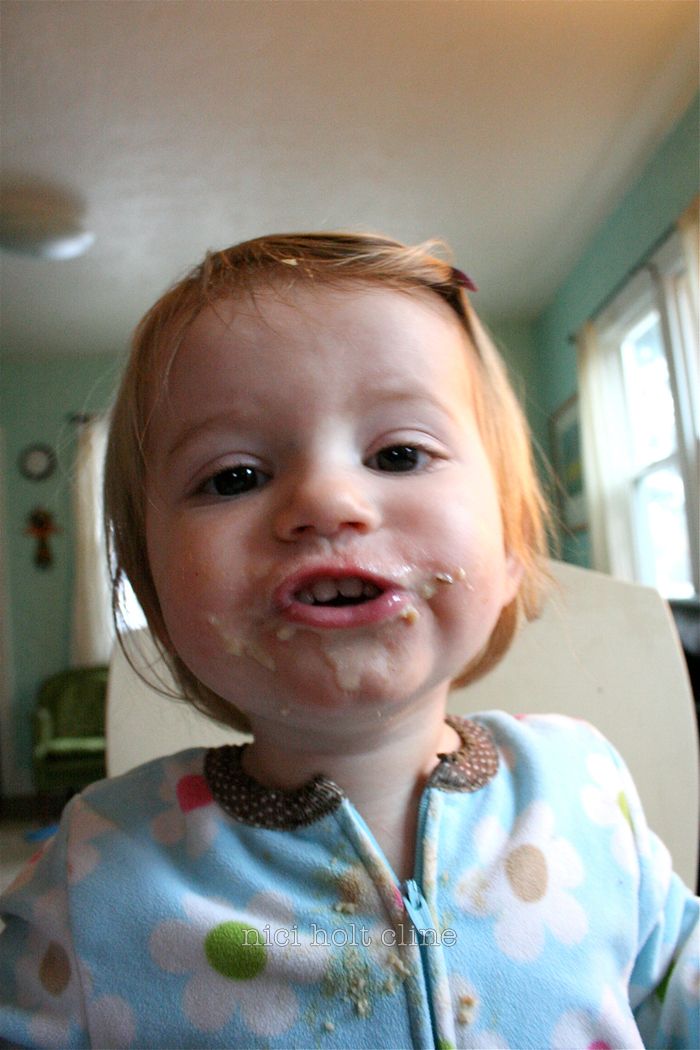 Last Monday was a messy, hard day. Ruby's contentment depended on bouncing on the exercise ball or nursing, which meant less attention for Margot, which made her cranky. And, amazingly, unfairly neither kid napped. And, also, I can't bounce and breastfeed for 10 hours straight while I sing the abcs or I'll go crazy. So I whispered swears a few times, shut myself in the bathroom once, kicked toys in my path. While nursing and/or bouncing and singing, of course...
click here to read the rest of this essay at mamalode.com.
sing it ... 17 comments so far
photos and words by Nici Holt Cline, posted on Monday, January 25, 2010

1.20.2010
hump day nuggets: little bits of the season in photos and words about the last week


Missoula is quite gray this time of year.
The inversion
hugs our valley tight. The hug feels ok at first, maybe even kind of nice, because I have good reason to cozy up inside, read books, bake things and stay slippered all day. But, then, like any hug, I start to be all
let go already! Enough! I can't breathe!
The amazing thing about the inversion is how appreciative it makes me of the SUN. When the sun shines in January Missoulians claw their way out of their basements, forearms shielding their atrophied eyeballs from its brilliance.
I don't mind the gray winter so much probably because it is so brief and makes spring that much more electric. As if Montana spring needed any extra oompf. Show off.
But when there's a lot of this: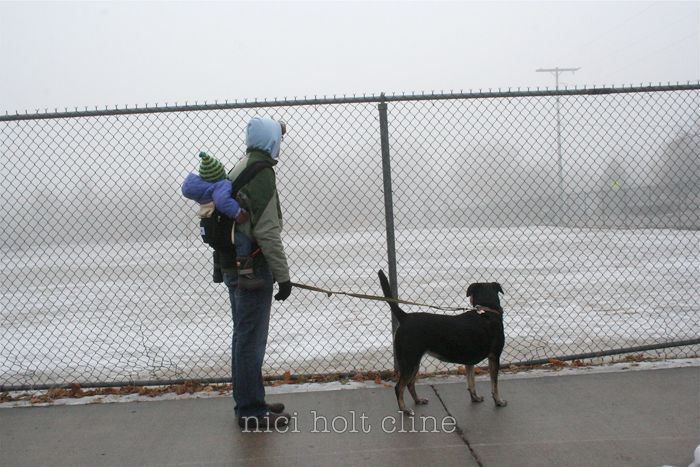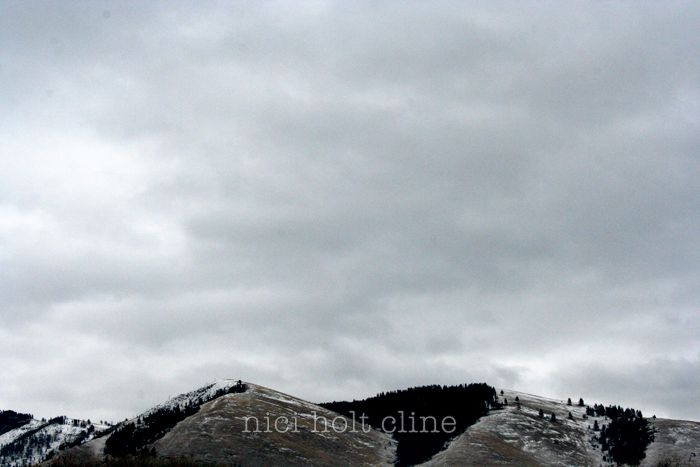 This makes me turn inside out with giddiness:
:: We've been going for morning walks. Sometimes, it is a goal all day and never happens and sometimes it is only 15 minutes before one child or both demand we head home. But, most of the time, this mama gets some fast-paced walking and quiet reflection for a decent chunk of time.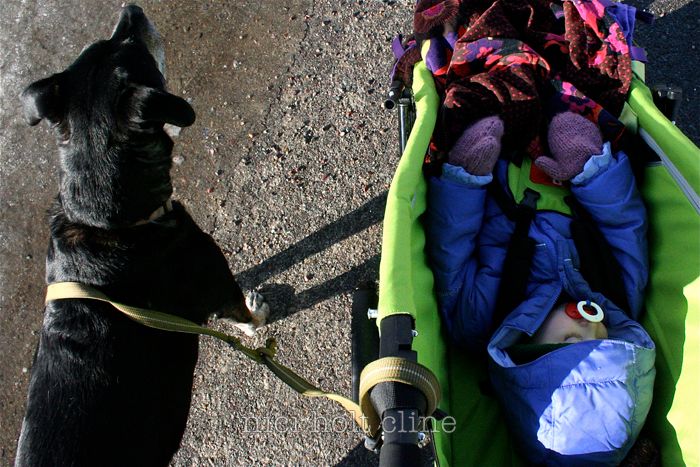 :: Margot enjoys making Alice eggs in her kitchen.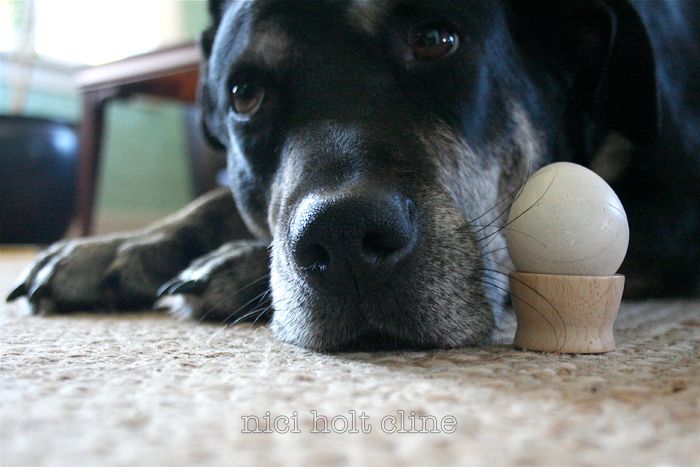 :: And, speaking of her kitchen, I pick up this exact mess approximately 57 times a day.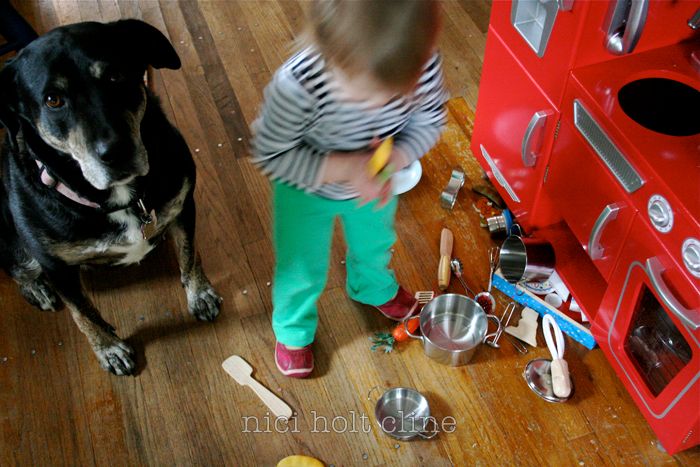 :: We enjoy hot beverages in our home and Margot is always asking for coffee. I bought her
tea
a while back and she was never into actual consumption...only the civilized gesture of holding a cup and lifting it to the lips on occasion. But with colds on a never-ending circuit among her friends and me wanting to do everything in my kung fu mama-grip to keep Ruby healthy this season, I started steeping this tea, letting it cool to room temp and adding a splash of apple juice in her cup. She loves it. (Also, check out that ratty old mug. I made it in high school.)
::
As promised
, I made the husband some cookies.
:: Margot loving on her dolly. We never pushed babies or mothering and she, until recently, opted for musical instruments, animals and trucks or anything with wheels. While she is most in love with dinosaurs at present (she knows and can flawlessly say stegosaurus, brachiosaurus, triceratops and more) she has really taken to mothering her creatures. Burping, sushing, nursing, bouncing. It's really very sweet.
:: Oh my Ruby.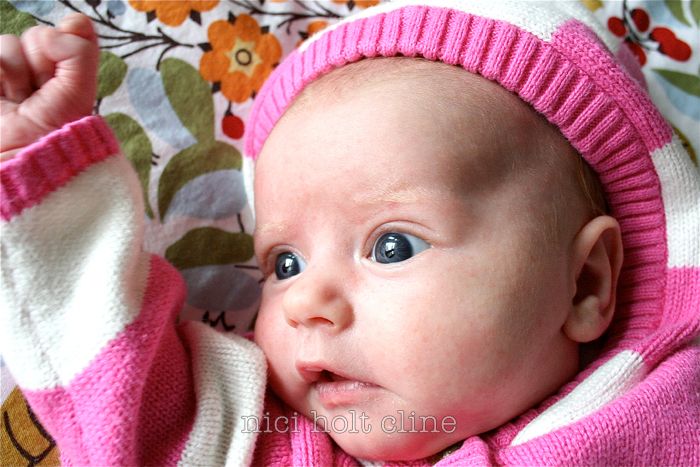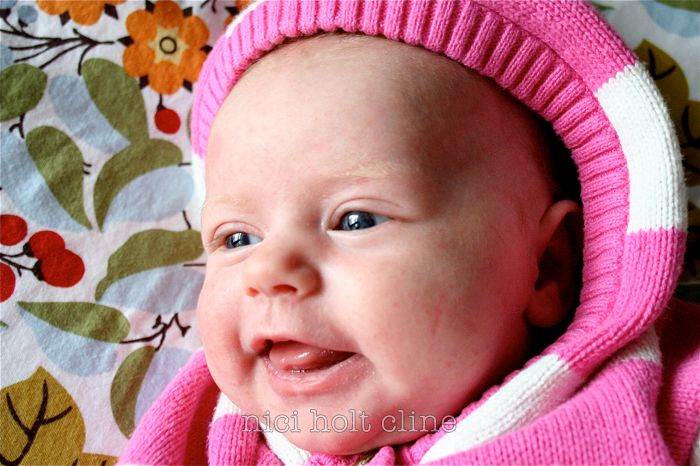 :: The swing in our backyard remains a favorite even when very cold outside.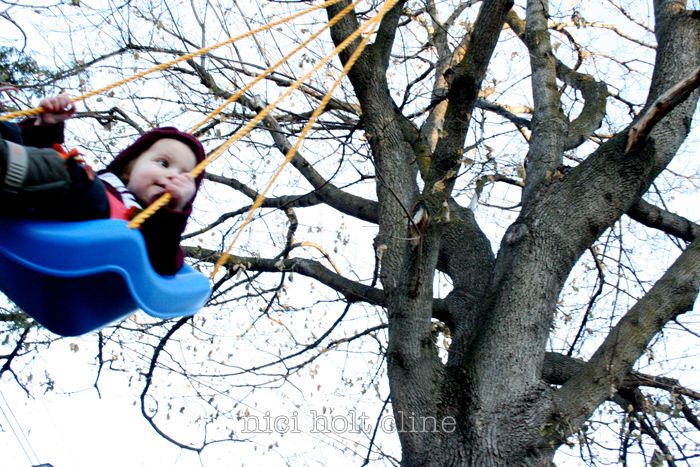 :: Gymnastics with a pile of her buddies is a great thing. This is the kind of stuff I get to do on Fridays at 11am now that I am at home. Love it.
:: Margot has been letting her ducky swim in Alice's water bowl in the mornings. She gets very serious and stares me straight in the eyes and says,
mama, ducky likes it.
::
Mama, help me. Elmo stuck. Cook it.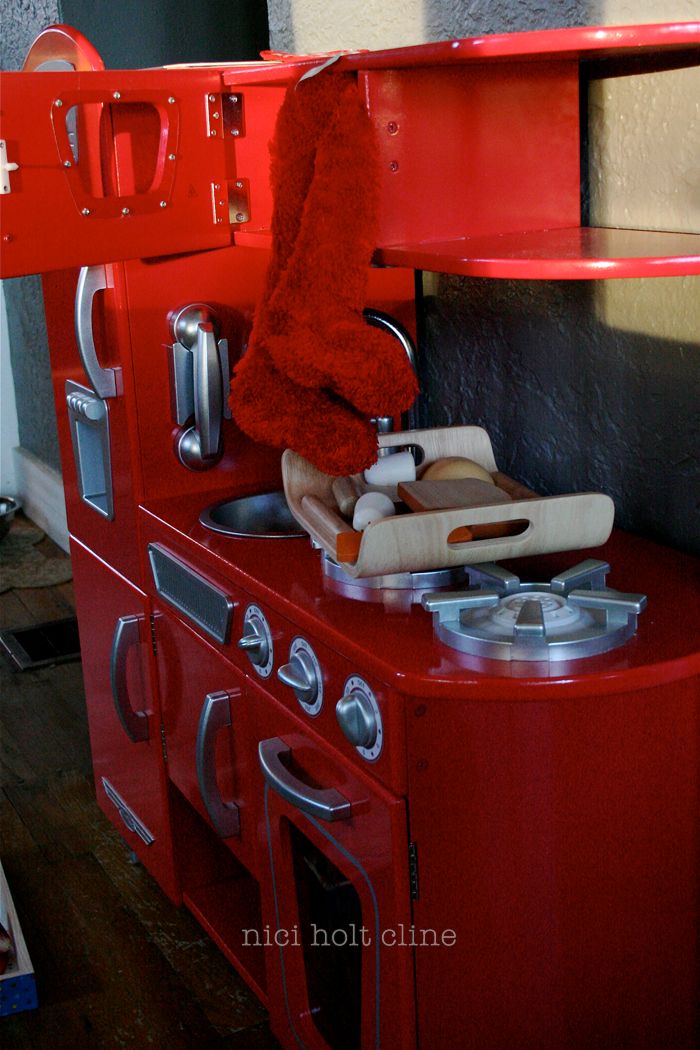 :: When shit hits the fan, I dance my ass off. Seriously. I crank music and shake my hips, jump high, squat low, twirl. It's our reset button. Margot stops whining and either stares at me in total shock or joins in. Either way, when the song's over, so is the fit and we both feel better.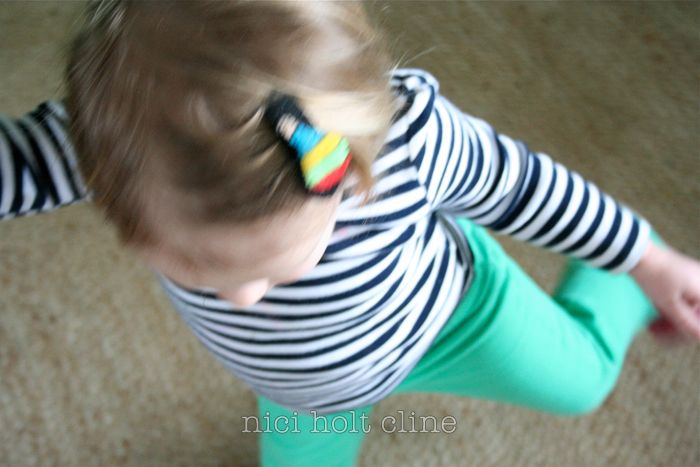 :: Margot and Ruby at eight weeks old:
::
One year ago:
Obama inauguration
. Andy and I dressed in our wedding clothes and celebrated with friends. Our friend, Gita, took this photo not realizing the clever placement of the President's hand and Andy's body.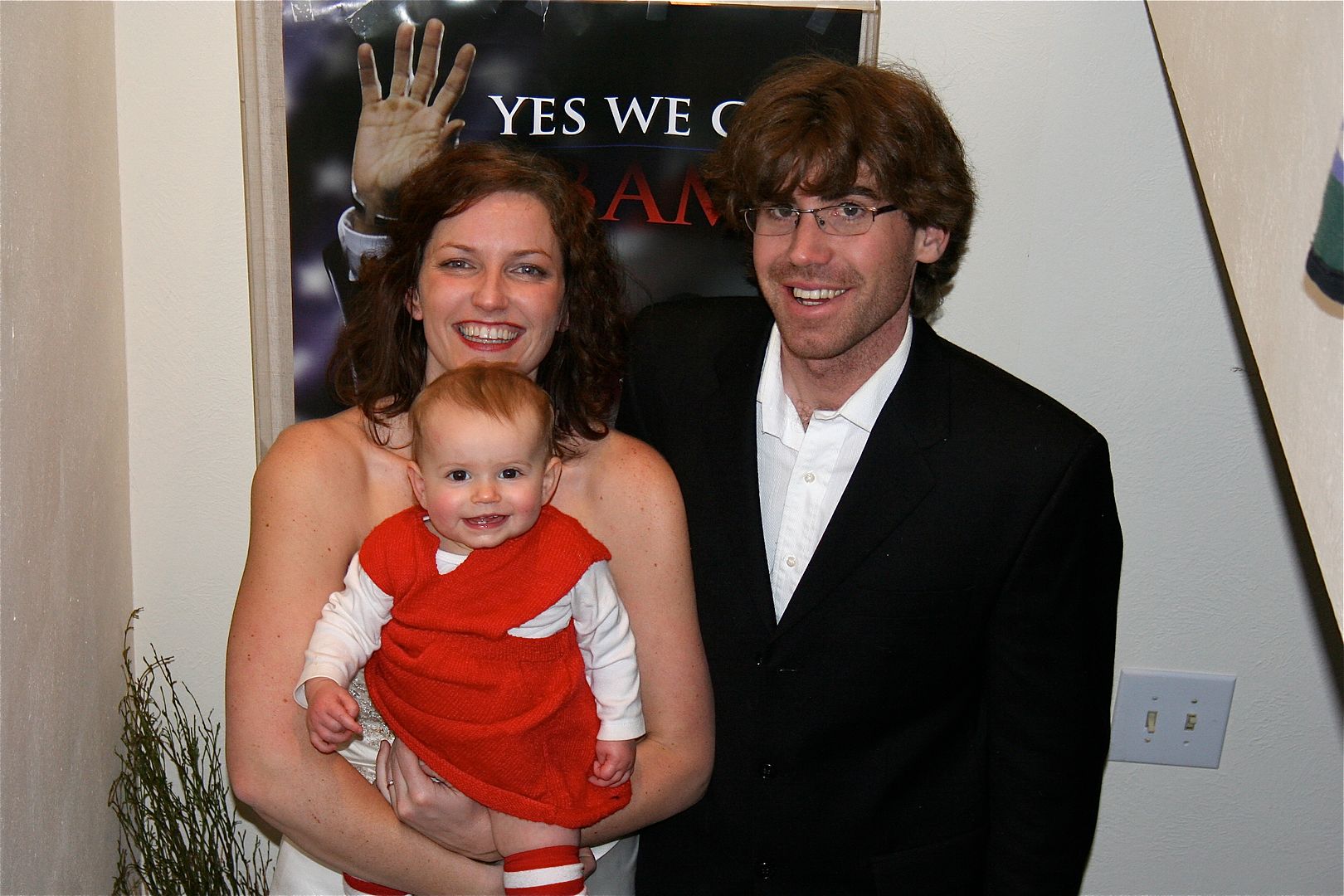 :: People told me the love I'd feel for my kids would amplify when I saw Margot love Ruby and I nodded and agreed. But now I know. It's really something.
sing it ... 27 comments so far
photos and words by Nici Holt Cline, posted on Wednesday, January 20, 2010

1.18.2010
I once did a series of artworks about human commonality. How, all over the globe, our similarities hugely outweigh our differences. Everything from loving our children to liking a full belly to enjoying the wheel invention.
It's Martin Luther King, Jr.'s birthday. I can't stop thinking about Haiti. I want to help. Sometimes my own effort, as one mama in Montana, can feel so small and I wonder if I can really make a difference. But then I remember
...


How wonderful it is that nobody need wait a single moment before starting to improve the world.
- Anne Frank
We can do no great things, only small things with great love.
- Mother Teresa
I expect to pass through this world but once. Any good thing, therefore, that I can do or any kindness I can show to any fellow creature, let me do it now. Let me not defer or neglect it for I shall not pass this way again.
-Stephen Grellet
A mountain is composed of tiny grains of earth. The ocean is made up of tiny drops of water. Even so, life is but an endless series of little details, actions, speeches, and thoughts. And the consequences whether good or bad of even the least of them are far-reaching.
- Sri Swami Sivananda
I learned from you all during
my own struggle last month
that love and thought sent from many lone individuals can heal big stuff. And while I can't go to Haiti and physically move pieces of that horrible tragedy, I
can
do something. There are many options to participate and I have chosen to donate a few handmades to
Craft Hope for Haiti
. The site is full of crafty goodness, donated by hundreds of artists, with 100% of the proceeds supporting
Doctors Without Borders
.
The title of this blog post came to me as I was thinking about world dynamics, unfathomable tragedy, senseless war and what's my family's place in all this? How can we best contribute to our community, to humanity? In a smaller way, the title also applies to my own struggles right now and is quite applicable to my new
mama digs
piece.
:: :: ::
The other night I was stirring corn into risotto and realized Ruby had been asleep for several hours.
What if she is dead?
, I wondered as my wooden spoon moved the creamy rice. I have these thoughts several times an hour. I hold my breath and brush the side of her cheek, exhaling when I see a palm stretch open of her little chest swell with air. She's
alive
.
I am still unwinding from the trauma of Ruby's sickness and hospitalization...
click here to read the rest of this essay at mamalode.com

.
sing it ... 19 comments so far
photos and words by Nici Holt Cline, posted on Monday, January 18, 2010

1.15.2010
I have had a few sponsors here and there on my blog and, this year, I am seeking more formal relationships with businesses whose product and practice I value. I am doing my best to choose goods that mirror my own aesthetic and principles when I make purchases for my family. It's a win-win: I get to promote cool stuff or review something exiting and make a little cash money to support my family while doing it. The business hopefully realizes a little bump in sales and clicks. AND dig readers might get a discount or little chance to win something. Home-spun marketing that involves the scratching of each other's backs. I dig it. Please e mail me at
digthischick
at
gmail
dot com if you are interested in sponsorship or have additional ideas for me.
:: :: ::
So the first sponsor of 2010 is
Sprout Pouch
. Hands-down my favorite way to carry my kids, this locally made baby sling is a staple in my everyday wardrobe and has been for two years, as you've maybe noticed in my photos.
This is how I move through every day:
Why I love my
Sprout Pouch
:
:: they come in different sizes, making it easy to find the perfect fit. Andy and I each have one in our size, allowing us to carry our kids comfortably.
:: the construction is streamlined, eliminating the bulky ring and trail of fabric thing I didn't want. It folds into a tidy roll that can be easily stashed in a diaper bag.
:: they are super adorable and very sturdy. The fabrics are beautiful and remain that way through years of tugging and baby puke.
still Margot's favorite way to be carried
:: I am an
advocater
of
babywearing
. I wear Ruby in this sling until she is asleep and then I can easily sweep her off my body and into her bassinet.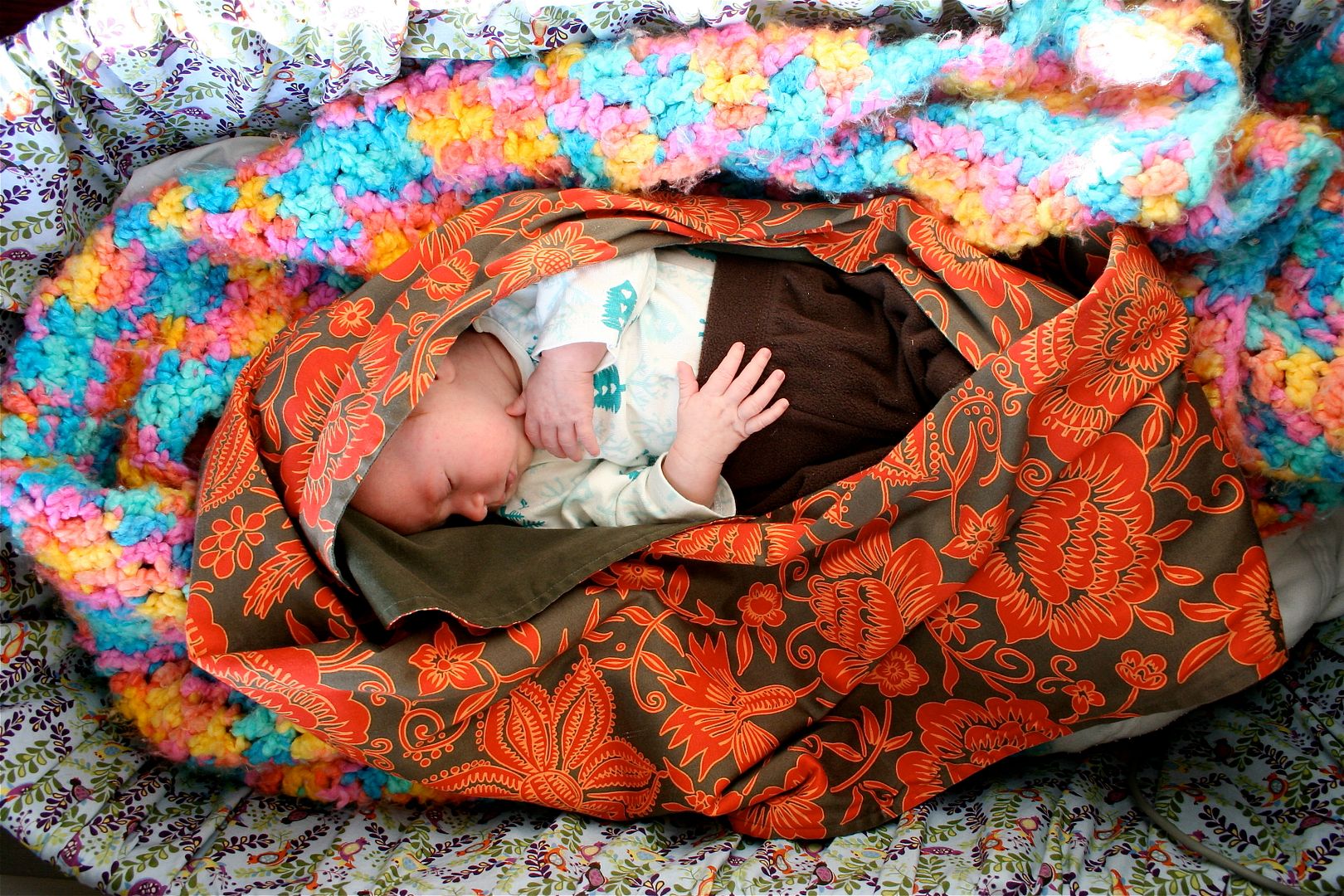 ***Sprout Pouch
is offering a 15% discount to all readers; just enter '

digthis

' at checkout. (Valid through 3/31/10)***
Thank you,
Sprout Pouch
!
photos and words by Nici Holt Cline, posted on Friday, January 15, 2010

1.13.2010
hump day nuggets: little bits of the season in photos and words about the last week


Just plugging along Missoula winter over here. Triumph and defeat are equal possibilities in my daily life. Some days I manage to write, do laundry and put it away, clean the coop, draw with Margot, coo with Ruby, put on lipstick and make a delicious dinner. And, some days it takes me hours to accomplish one little thing like drinking a glass of water or changing my underwear, my big accomplishment unloading the dishwasher, and Andy gets home and I'm all
don't we have a pizza in the deep freeze?
It's an adventure. One led by a spunky two year-old and a feisty seven week-old. I rather enjoy the passenger seat, with these two behind the wheel. It's not boring, usually surprising and always funny.
nuggets.
:: Afternoon cuddles. Margot cannot get enough of cuddling (rolling over, wrestling, tickling, squeezing) Ruby. It is very cool (with a parent playing interference). It makes me wonder how second children are not entirely different creatures than first children.
:: Homemade peanut butter cookies for our canine friends. Andy came home from work, his cookie radar alarming, and said,
so, are these really dog cookies or just shaped like a bone?
This week I'll make my broken-hearted husband some human cookies.
2 cups whole wheat flour
1/4 cup cornmeal
1 tablespoon baking powder
1 cup peanut butter
1 cup milk
Mix the dry together. Add the peanut butter and stir/knead. Add milk and incorporate. Chill in fridge for a few. Remove and roll out. Cut with cookie cutter and bake at 370 degrees for about 20 minutes. Store at least seven feet off the ground to avoid premature consumption.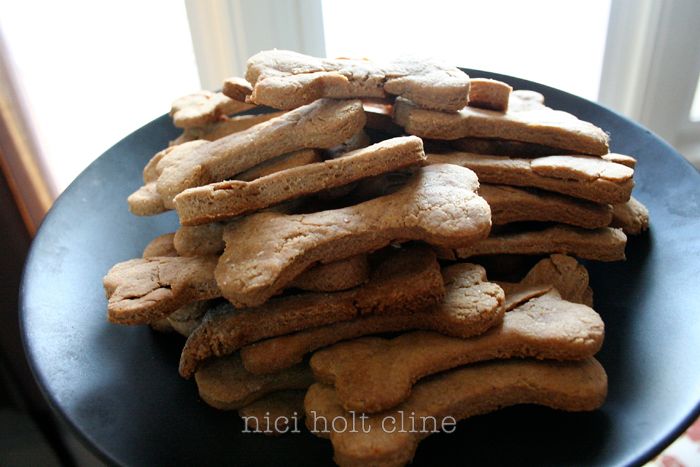 :: Interpreting Ruby's hilarious expressions. Really, I could just stare at her all day.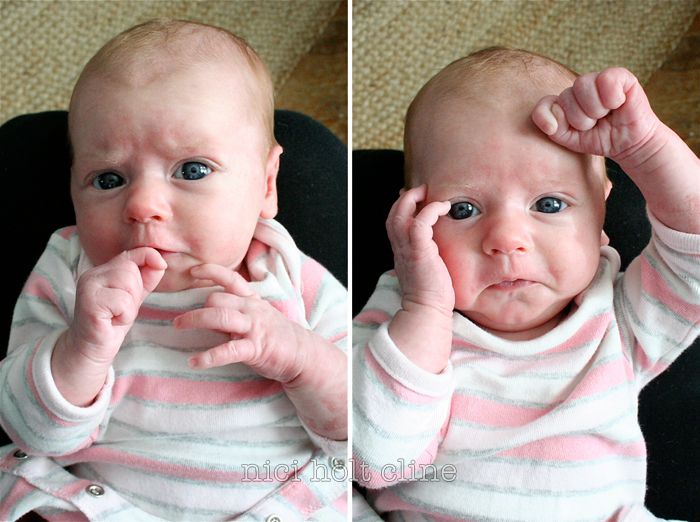 :: She has the most thoughtful eyes.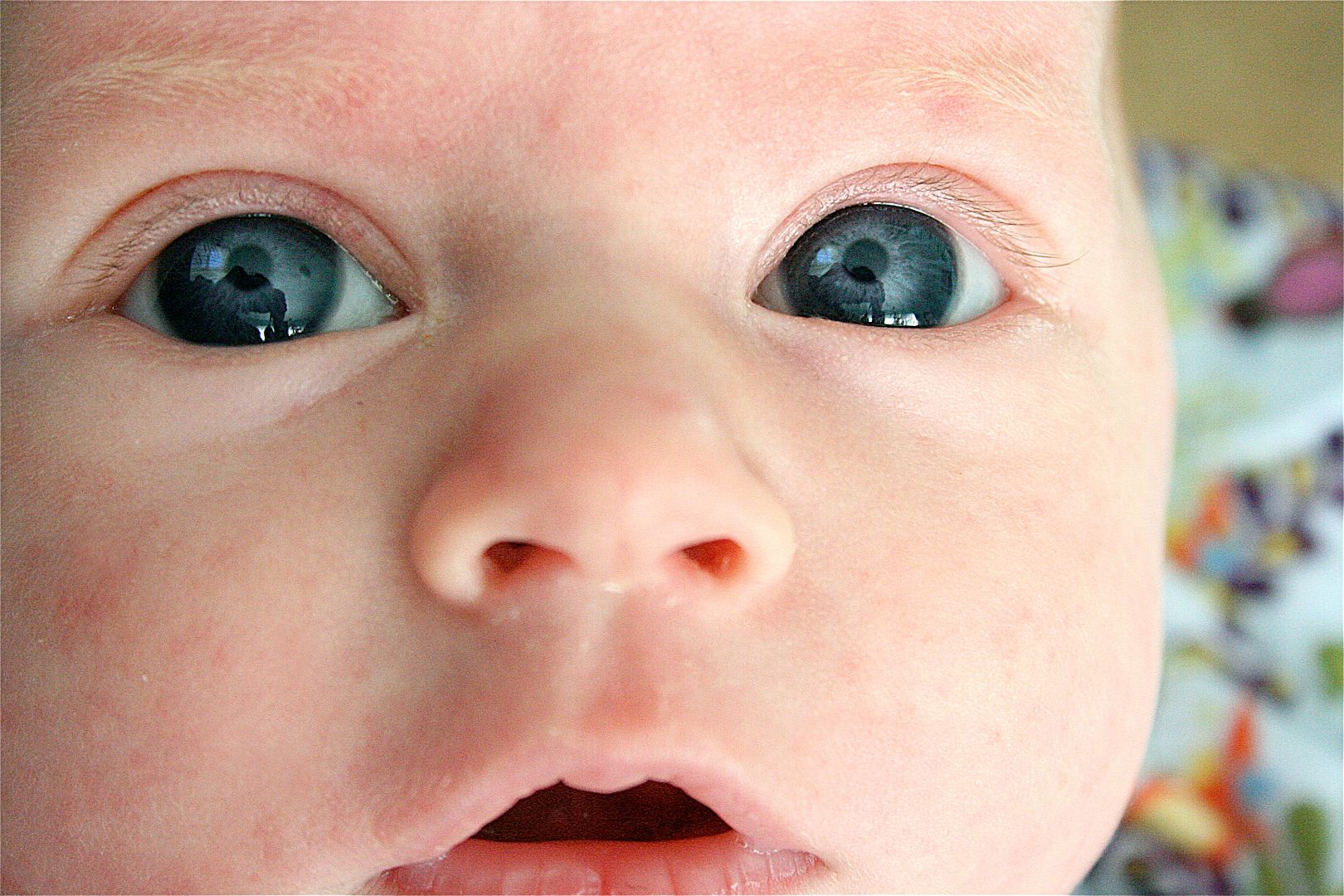 :: Hot chocolate breaks.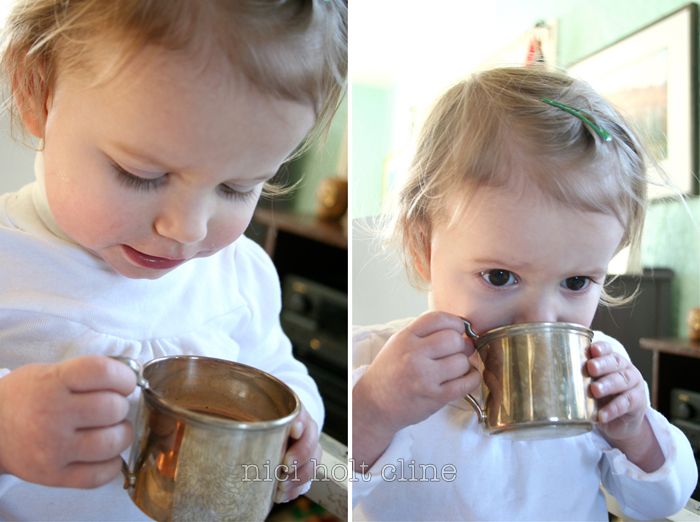 :: Oatmeal
with
the christmas tree.
Margot LOVES the tree. She tells us daily,
Margot Bea loves christmas treat a lot.
At first she confused
trick or treat
with
christmas tree
and this eventually led to
christmas treat
. She gave it hugs and counted the ornaments in her special way of counting:
one, two, three, six, fourteen, eleventeen.
Repeat. We've heard her count to ten but she prefers this other method. Oh and this reminds me of another cute thing she says:
feisty
instead of
spicy
.
Papa, feisty noodles!
And another, she says
freddy
instead of
really. Papa, freddy feisty noodles!
So the taking down of the christmas treat was delayed and delayed (and, really, I never want to take it down anyway. It's just so pretty.) until two days ago when I did a nap-time holiday set strike. The disappointment was devastating with
mama, where christmas treat go?
and
papa, christmas treat?
for a good bit. We explained it'll be back next December and now she can't wait to be three.
:: Very, exceptionally delicious: Maple Roasted Vegetables
2 medium carrots, peeled and sliced 1/4 inch thick on the bias
1 large parsnips (1 pound), peeled and sliced 1/4 inch thick on the bias
1/2 medium head cauliflower, cut into 1-inch florets
1/2 pound brussels sprouts, halved
1/4 cup extra-virgin olive oil
1/4 teaspoon nutmeg
salt and freshly ground black pepper
1/4 cup pure maple syrup or a little less
I made this because this is what I had on-hand and it was the PERFECT combination. I want to eat it every night. Adapted from
this recipe
.
Prepare all the veggies and toss with olive oil, salt and pep in a bowl. Place on a rimmed cookie sheet (stone works best) in 425 degree oven for about 1/2 hour. Pull out, add maple syrup, flip and shuffle around. Roast for another 20 minutes.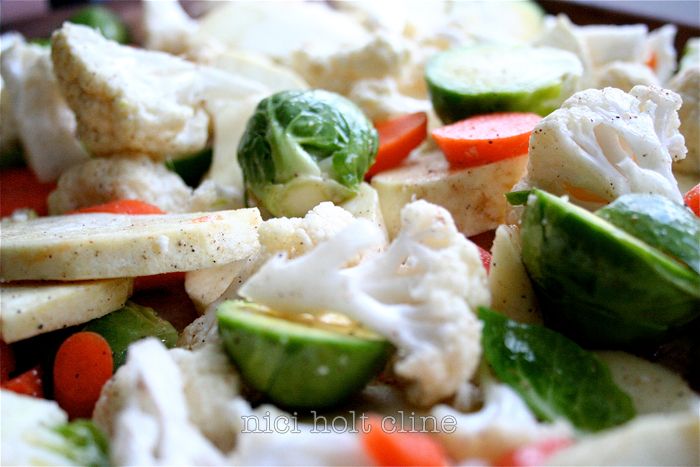 :: And, because I am obsessed with comparing last year at this time and photos of the girls at the same ages, I will be sharing this obsession with you all in the weekly nugs.
one year ago
Margot & Ruby at seven weeks
sing it ... 21 comments so far
photos and words by Nici Holt Cline, posted on Wednesday, January 13, 2010